ECHA receives PFASs restriction proposal from five national authorities
ECHA/NR/23/01
The national authorities of Denmark, Germany, the Netherlands, Norway and Sweden have submitted a proposal to ECHA to restrict per- and polyfluoroalkyl substances (PFASs) under REACH, the European Union's (EU) chemicals regulation. ECHA will publish the detailed proposal, one of the broadest in the EU's history, on 7 February 2023. 
Helsinki, 13 January 2023 – The restriction proposal comes after the five authorities found risks in the manufacture, placement on the market and use of PFASs that are not adequately controlled and need to be addressed throughout the EU and the European Economic Area. 
ECHA will run the required administrative checks before the proposed restriction and supporting documents are made available on 7 February 2023. On the same day, the national authorities will host a hybrid media event in Brussels from 11:00 to 12:30 (CET). An info session for industry, NGOs and other stakeholders will take place later. 
Over the past three years, the five national authorities have investigated different PFASs, their uses and the risks they may pose to people and the environment. They held two public consultations to gather evidence on the use of these substances and examined all information received. 
click here for Reference.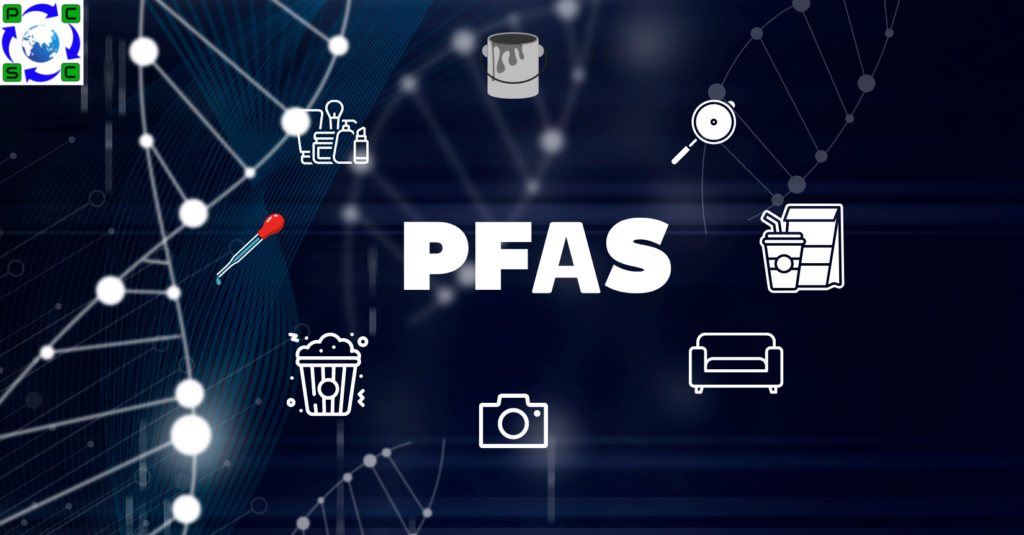 ---
MINISTRY OF ROAD TRANSPORT AND HIGHWAYS
NOTIFICATION
                            New Delhi, the 16th January, 2023   
The Ministry of Road Transport and Highways has published the final notification about the requirements for scrapping vehicles. As per the notification, all central & State Government vehicles that are more than 15 years  old will have to be scrapped. This will help to reduce the number of old and inefficient vehicles on the roads, and will also help to improve the overall road safety situation.
and the same shall come into force by 1st April 2023.
Notification mandated that all vehicles must be scrapped only though registered Vehicle Scrapping Facility. This is to ensure that the process is done in a safe and environmentally friendly manner.
click here for final Notification.
            Non-renewal of RC& scrapping of govt vehicles after 15 yrs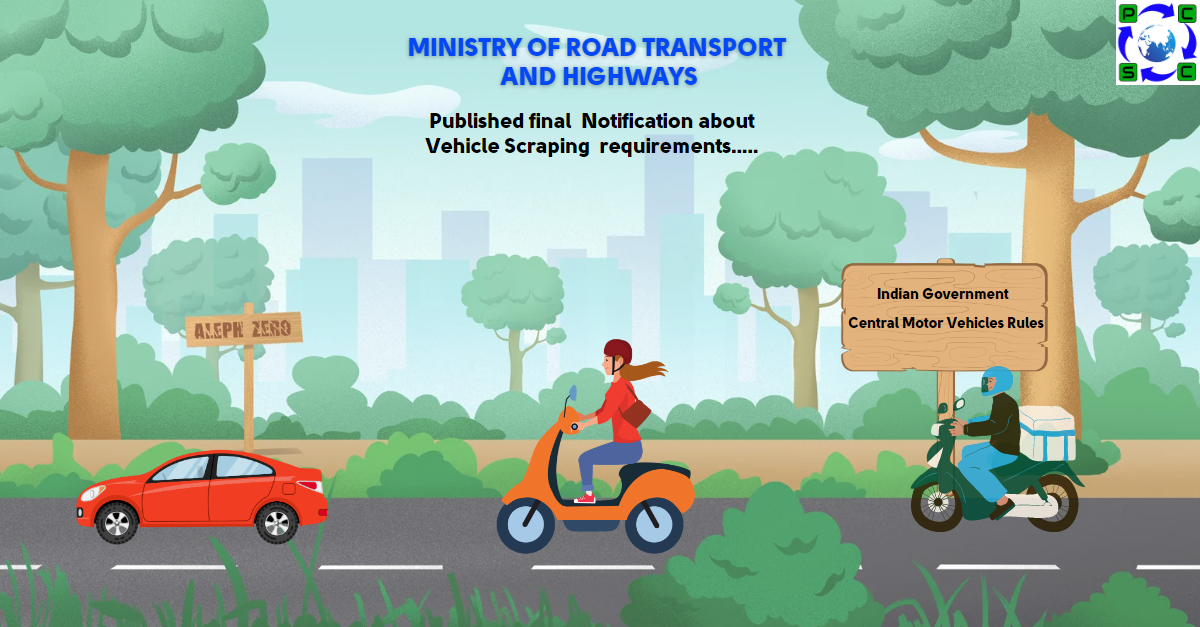 ---
9 More New Chemicals Added into REACH SVHC List. Here is the updates.
Published on 17th Jan 2023
On January 17th, 2023, the European Chemicals Agency (ECHA) added nine new chemicals to their Candidate List of substances of very high concern (SVHC), bringing the total number of SVHCs on their Candidate List to 233
Below chemicals have been added to the list due to their potential for serious human health or environmental effects. Substances on the Candidate List are subject to additional restrictions under the REACH Regulation, and companies must take measures to protect workers and the environment from exposure to these chemicals.
         1,1'-[ethane-1,2-diylbisoxy]bis[2,4,6-tribromobenzene] (CAS#: 37853-59-1, EC#: 253-692-3)

         2,2',6,6'-tetrabromo-4,4'-isopropylidenediphenol (CAS#: 79-94-7, EC#: 201-236-9)

         4,4'-sulphonyldiphenol (CAS#: 80-09-1, EC#: 201-250-5)

         Barium diboron tetraoxide (CAS#: 13701-59-2, EC#: 237-222-4)

         Bis(2-ethylhexyl) tetrabromophthalate covering any of the individual isomers and/or combinations thereof

         Isobutyl 4-hydroxybenzoate (CAS#: 4247-02-3, EC#: 224-208-8)

         Melamine (CAS#: 108-78-1, EC#: 203-615-4)

         Perfluoroheptanoic acid and its salts

         reaction mass of 2,2,3,3,5,5,6,6-octafluoro-4-(1,1,1,2,3,3,3-heptafluoropropan-2-yl)morpholine and 2,2,3,3,5,5,6,6-octafluoro-4-(heptafluoropropyl)morpholine (EC#: 473-390-7)
Now it is very important for companies to be aware of these new chemicals and take the necessary steps to manage the risks associated with them. This may include conducting risk assessments, developing safe work practices, and providing employee training on the proper handling and use of these chemicals. our team of experts have years of experience in the field and can help you to ensure that your products meet all the necessary requirements.

Global PCCS helps manufactures to comply with REACh regulation by
    BOM analysis - Begins with a review of the product's bill of materials
   Supply Chain Engagement - Engaging with suppliers is key to get required data
   Data Collection & Verification - Accuracy and completeness
   Preparing Declarations – Regulation Expert will ensure that it meets all of the necessary requirements
    Final Report submission - The final report on the presence of SVHCs in products has been submitted to Customer
Global PCCS Services on EU-REACH
Registration Services.
EU-REACH Testing on various products
Technical Dossier services
EU-REACH Compliance Certificate
Training on EU-REACH
EU-REACH Obligation
We are always happy to support our customers through free consultation. If you have any questions, please do not hesitate to let us know.
click here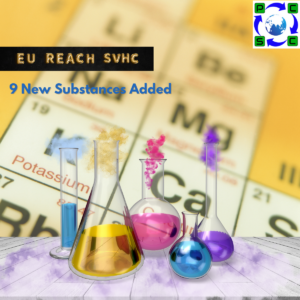 ---
"It's time for companies to take on 'scope 3' emissions to tackle the climate impact of their products" opinions WEF in ongoing Davos conference.
Direct emissions are the primary focus for most companies, but it's not nearly enough to stunt global warming and deliver on the Paris Agreement.
Since scope 3 emissions usually account for more than 70% of a business's carbon footprint but aren't generally reported on ESG (environmental, social and governance) reports,
shifting focus to this class is crucial in reaching climate targets. For more visit
https://www.weforum.org/agenda/2023/01/climate-change-emissions-scope-3-companies-