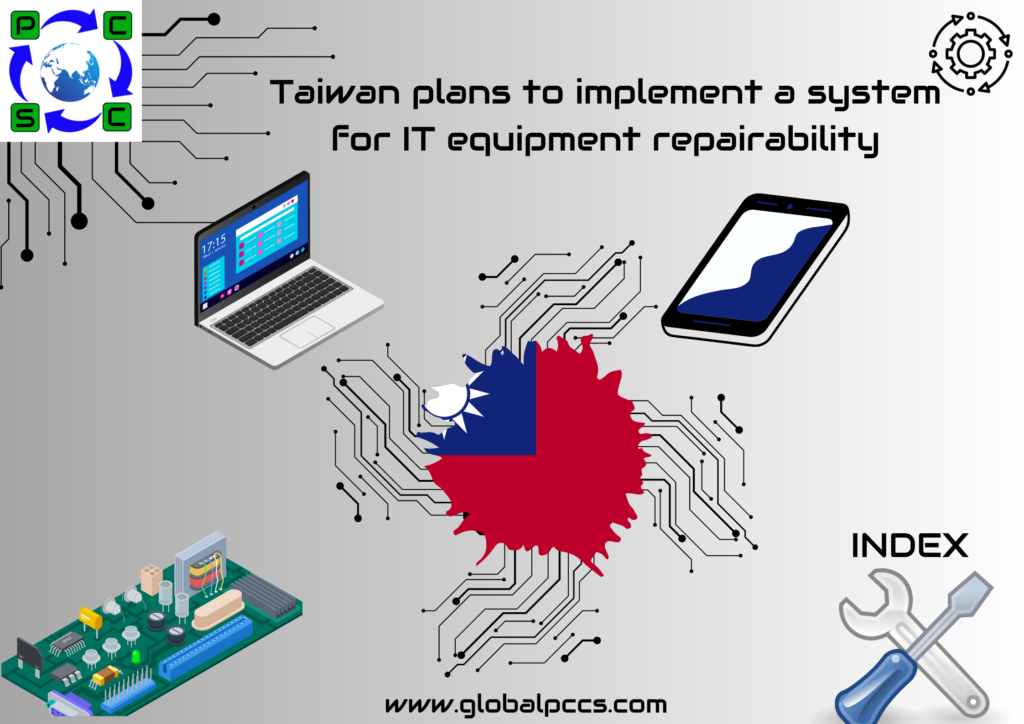 The Taiwan EPA (Environmental Protection Administration Executive Yuan) publicised the intention to implement the Repairability Index scheme on May 26, 2023. By notifying buyers about a product's repairability at the time of purchase, the Repairability Index aims to reduce the quantity of electronic waste.
In June of this year, a trial version of the "Repairability Index"-based programme for mobile phones and laptops is anticipated to be presented. The briefing was place on May 26, 2023, and about 20 laptop and mobile device makers participated, including Apple, Samsung, ASUS, and Acer. The "Guideline for promoting the Repairability Index of Electronic Products" will be created soon, according to the Taiwan EPA, to further the initiative.
Five repairability index criteria
The repairability index, which has a number from 0 to 10, is determined using the following 5 factors. It is used to show a products ability to be repaired; the higher the index number, the more capable the product is of being repaired.
● Documentation: A score determined by the number of years the manufacturer commits to make relevant technical documents available free of charge.
● Disassembly procedure: A score determined by how easy it is to disassemble the product, and the type of tools and fasteners needed.
● Availability of spare parts: A score determined by the length of time the manufacturer commits to make spare parts available for the product and the time it takes to deliver them.
● Price of spare parts: A score determined by the ratio of the sale price of spare parts to the price of the product.
● Specific criteria: A score determined by criteria specific to the product category, such as the information update and after-service.
To maximise the value of resources, it is hoped that the establishment and promotion of the maintenance degree index will support the Right to Repair initiative by restoring consumers right to repair and encouraging the growth of the localised repair sector.
The next schedule,
According to the Taiwan EPA plan, a trial project for manufacturers of mobile phones and laptops who voluntarily want to participate in the project will be conducted in June 2023. And in October 2023, it will make public the scores for each target product. By the end of 2023, a "Guideline for promoting the Repairability Index of Electronic Products will also be developed and adding a Durability Index" is also being discussed.
Emphasizing that sustainable consumption is a global trend, the Environmental Protection Agency to extend the useful life of products, it is intended that consumers will choose products that are simple to repair, nurture the idea of "cherishing and loving things", and limit waste. environmental activities on Earth!