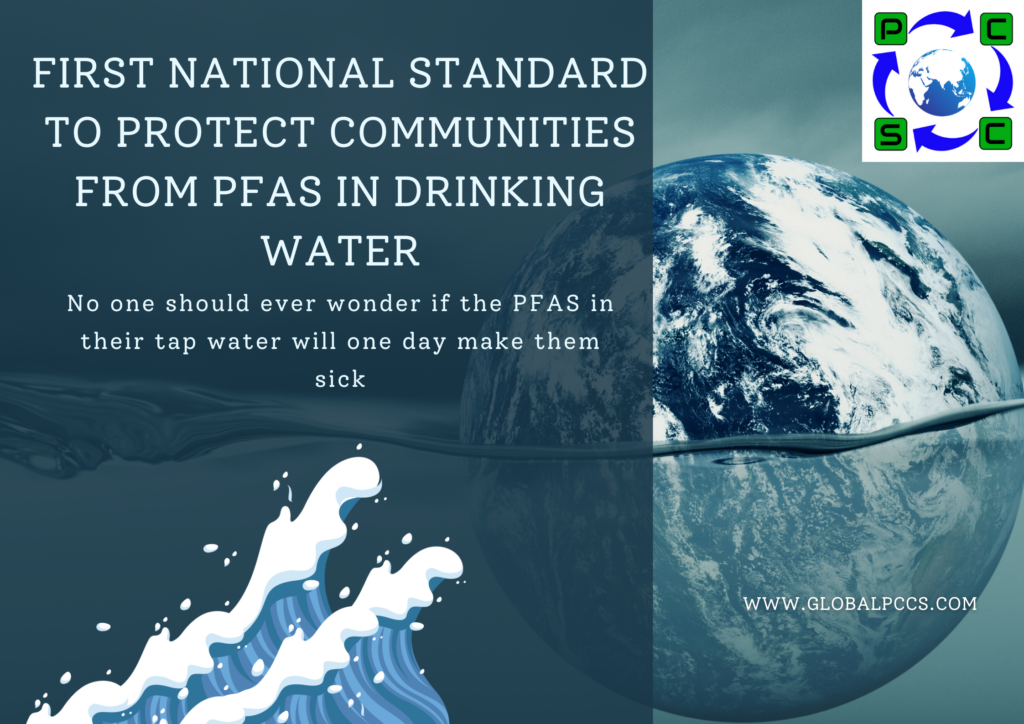 First-Ever National Standard to Protect Communities from PFAS in Drinking Water
The Biden-Harris Administration made the announcement as the latest step in implementing President Biden's plan to combat PFAS pollution and Administrator Regan's PFAS Strategic Roadmap that it is proposing the first-ever national drinking water standard for six per- and polyfluoroalkyl substances (PFAS). By proposing to establish legally enforceable levels for six PFAS that are known to occur in drinking water, the U.S. Environmental Protection Agency (EPA) is taking a significant step to protect public health from PFAS pollution, leveraging the most recent science and completing state efforts to limit PFAS.
"The persistent danger posed by PFAS poisoning has caused communities all over this country to suffer for far too long. Because of this, President Biden announced a comprehensive national strategy to combat these dangerous substances, and EPA is setting the stage forward, according to EPA Administrator Michael S. Regan.
EPA's PFAS Drinking Water Standards
On March 14, 2023, the EPA issued its proposed drinking water standard. The proposal, if finalized, would regulate PFOA and PFOS as individual contaminants, and will regulate four other PFAS – PFNA, PFHxS, PFBS, and GenX Chemicals – as a mixture.
PFOA and PFOS: The EPA wants to restrict PFOA and PFOS at 4 parts per trillion, which is a threshold at which they can be accurately tested.

PFNA, PFHxS, PFBS, and GenX Chemicals: Moreover, EPA is recommending a rule to restrict any mixture that contains one or more of PFNA, PFHxS, PFBS, and/or GenX Chemicals. For these PFAS, water systems would use an established approach called a hazard index calculation, defined in the proposed rule, to determine if the combined levels of these PFAS pose a potential risk.
So, what comes next?
If adopted, the proposed regulation will mandate that public water systems conduct chemical monitoring. In addition, systems will be required to alert the public and reduce PFAS contamination if levels rise above the suggested regulatory limits. According to EPA, if the rule is completely enforced, it will eventually stop thousands of deaths and tens of thousands of significant PFAS-related diseases. All individuals, especially environmental justice communities, are now protected from PFAS pollution on a national level.